1. Do you ship worldwide?
Our product is very unique and we thus have clients from all over the world. We do our best to choose the most efficient couriers (we never use budget shippers that are unreliable) and we even cover customs if the destination country allows it. We do all we can to make our international clients' experience as seamless as possible. Most of our products are shipped from our main US warehouse. We ship within 24 hours and depending on your shipping choice you should receive your set within 10 business days.   
2. Do you accept returns?
Yes! We offer a 30-day policy. Simply contact our customer support team and you will be in good hands.   
3. Will I pay customs?
We do all we can to clear customs before our work is shipped. Many countries allow us to pre-pay customs and we always do. That being said, there are times when customers may be charged customs, but this is very rare.  
4. Are the gemstones authentic?
Yes. We take great care to source the finest natural materials.   
5. Will my Tasbih Break?
Our top priority is durability. We want your set to last a lifetime. It is with this vision that we source the most durable material, choose our designs, and most importantly select our string.  After years of experimentation and research, we have honed in the strongest strings available in the world market. We use highly abrasive resistant strings to last you a lifetime
We are so confident that we offer a lifetime guarantee.  
6. Are payments on your website secure?
Yes. We take the utmost care to secure our e-commerce platform with highly secure payment gateways and SSL-protected transactions.  
7. What is covered in the lifetime guarantee?
Everything in life is temporary; it's just that some things are made to last longer than others. Even mountains wear away, eventually. Our warranty does not cover rough handling. Our beads are designed for devotion, not dramatic action stunts. We guarantee that you will own a functional set for the rest of your life. This comes down to the main string and the main beads. Our warranty does not cover the tassels, the counter beads, the abacus counter, or any other accessories.  
8. Can I pay cash on delivery?
Unfortunately, we only accept online payments. Rest assured that your satisfaction is guaranteed with our 30-day return policy.   
9. Will my shipment be delayed?
We take great care to choose the most efficient couriers. We take our post-purchase service very seriously and do all we can to ensure a hassle-free experience.   
10. Where are you based? 
Our headquarters is in Allentown PA, USA.  We also operate a fulfillment center in the Middle East. Our shipments are always shipped express and are all ensured.   
11. What makes these 

Tasbih

special?
1. Premium Natural Gemstones
2. Natural Exotic Woods
3. Specialty  Thread - Durable
4. Inspirational Designs
5. Handcrafted
6. Guaranteed for life - Unmatched Quality
7. Ready to be gifted - Premium Packaging  
12. When will my Tasbih arrive?
Shipments are fulfilled within 24 hours of your order and take approximately 7-10 business days to arrive.  
13. Why do your Tasbih sell out so quickly?
Our craft is a very time-intensive one. It takes many days of diligent work to craft a quality Tasbih. This means that by definition all of our work is 'limited edition'. Some of our sets sell out within days of release, and although we do our best to meet this demand, the nature of our craft must be respected.   
14. Do you have a physical store?
Currently, we only operate online at basmalabeads.com 
Stay tuned for exciting announcements in this regard soon! 
Our Tasbihs take hours of focused work, and we don't take any chances with unreliable shipping methods.
Shipping usually takes about 7 business days worldwide (note that if the product is marked as a pre-order that it may take a few weeks to prepare). 
We'll cover all shipping costs for orders above $150.
Unlike many stores that offer free shipping, but ship through unreliable local post services, we only ship express.
We also pre-pay customs for all countries that let us do so. 
Bead Material: Exotic Ebony Wood (Dalbergia Melanoxylon)
Wood Color: Rich Dark Brown
Wood Hardness: 3,080 lbf
Bead Count: 33
Bead Diameter: 5 mm
Bead Shape: Spherical
Thread Type: Braided Specialty Thread (Guaranteed for life)
Tassel Type: Signature Basmala Bracelet Fastening System
Wrist Size: One-size-fits-most (adjustable)
Set Length: 11 cm (not including tassel-work)
Tassel Length: 8 cm
Weight: 4 g
⭐⭐⭐⭐⭐
"I really appreciate your craftsmanship. In a world where throwaway culture and cheap products have become the norm, to hold one of your tasbihs you can feel the love and passion in its making. InshAllah I will cherish my Tasbih. I pray when I die I can pass it on to my children and they can also do Dhikr on it." -Assad
⭐⭐⭐⭐⭐
"The craftsmanship alone in the beads makes them some of the most beautiful on the market. I bought two pairs for my wife and I several months ago, she really loves them. Durable, elegant, made with all natural products. We're so happy with our beads we bought 3 more as gifts! The boxes they come in make the perfect gifts." -Moumin
⭐⭐⭐⭐⭐
"I bought two pieces for family members and was very pleased. The beads are exquisite in both beauty and quality. I haven't seen anything coming close. The materials have also been ethically sourced which is extremely important to me. To top this, quality dhikr beads is an art form that needs to be preserved. You will not be disappointed." -Arshad
QUALITY - DURABILITY - CRAFTSMANSHIP - BEAUTY
THE WORLD'S FINEST MISBAHA
If it breaks from normal use, we will replace it. FOR LIFE.
LIFETIME REPLACEMENT WARRANTY
This is not your Average Misbaha
STRUNG WITH THREAD 20X STRONGER THAN STEEL
THOUGHTFUL - BEAUTIFUL - MEANINGFUL - USEFUL
THE PERFECT GIFT
LUXURIOUS WOODS AS UNIQUE AS YOU ARE.
Ebony Wood
Experience Our Natural Woods
PLASTIC IS USEFUL. NOT FOR TASBIHS.
Customer Reviews
Write a Review
Ask a Question
Filter Reviews:
tasbih
quality
wrist
dhikr
beads
Allah
feel
life
BasmalaBeads
misbaha
08/27/2023
Saifuddin B.

Singapore
I recommend this product
Traveller - Ebony Edition - (Unisex) Misbaha Bracelet, 33 Beads
Awesome quality products. Only needs to improve on the thread. Other than that....Awesome.
08/25/2023
Juri S.

Saudi Arabia
I recommend this product
Gift for my fiancé
When i traveled to alula earlier this year , i got my fiancé a small hand made misbaha bracelet that he wore all the time but recently it got lost . He was sad about it . So i looked for high quality even better misbaha bracelet and i found this and it was to his liking and i am really happy with this :)
I recommend this product
Light, simple & subtle = Ease
As someone who has a tendency to paths/things/approaches that are more intense, heavy and challenging.. this traveller's tasbih is absolutely perfect for me, especially at the stage of life i am currently in. This tasbih is something that is light and easy to wear, and yet still serves as a strong visual reminder to remember God. It is is so light, you can hardly feel it on you, reminding me of Gods Name alLatif.. how He cushions us amidst the hardships of life. It is light but still feels firm when worn. Its not fluffy. It it serious and light and subtle.. not attracting too much attention.. simple to use when going out on walks or just sitting at home playing with the kids.. and overall just feels like ease. This tasbih makes dhikr feel easy.
07/26/2023
JEREMI C.

United States
I recommend this product
Perfect work
Wife loves it She never takes it off Unless necessary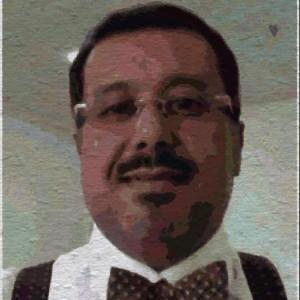 HA
07/23/2023
Hatim A.

Saudi Arabia
I recommend this product
Outstanding
Rare level of superior quality in any of nowadays products. Thank you very much BasmalaBeads.